Fun Ways to Relieve Stress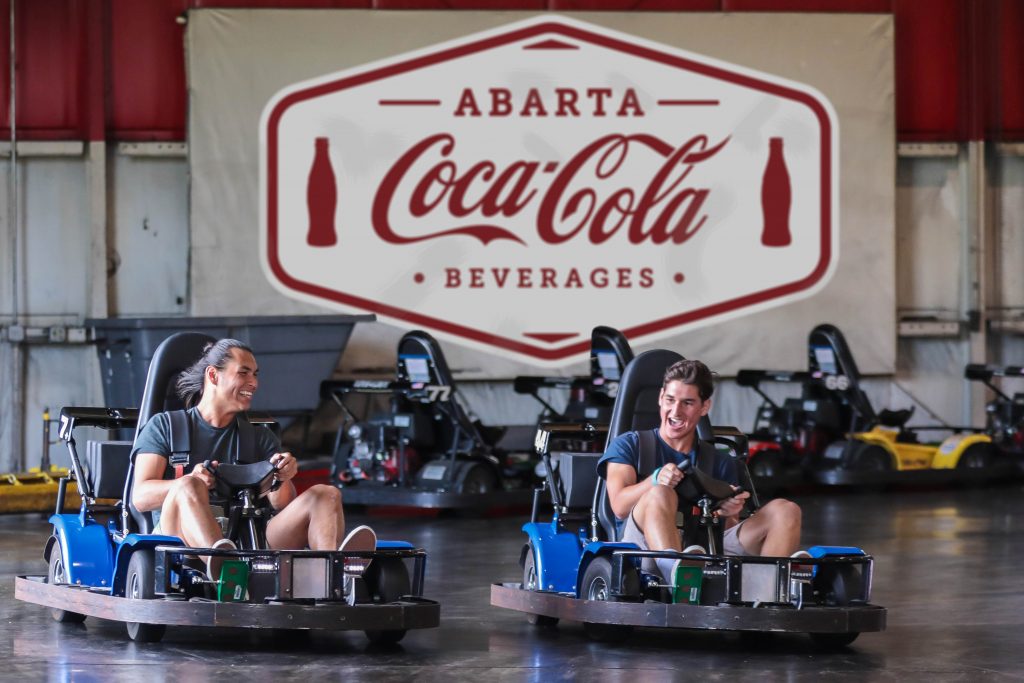 Everyone feels stress at times. Whether caused by a tight deadline at work or a situation we can't control, anxiety and stress can be downright dangerous. It's hard to focus when you're upset and staying in this state can make it harder to sleep and to enjoy life.
While stress may be serious, you don't have to be solemn when you fight back. In fact, fun stress relieving activities are an ideal solution. When you inject fun activities into your anxiety-fighting arsenal, you can harness the power of laughter to feel better. Fun options are also ones you're more likely to turn to. After all, who wants to feel as though stress-reduction is a chore?
Here are a few fun ways to ease the tension and maybe even put a smile on your face:
Get moving: Exercise is powerful way to release feel-good hormones, gain confidence and reap other benefits of an active lifestyle. Just don't try activities which feel like punishment. Instead, try a fun activity such as roller skating or even laser tag at Carlisle Sports Emporium. You'll get a full-body workout that gets your heart pumping without ever feeling like you're working out.
Try laughing: Rent funny movies, go see a comedy show or watch ridiculous videos online. It's hard to feel stressed out when you smile and laugh. Get into a competition with friends and family to share funny jokes and memes. Online, bookmark your favorite laugh-out-loud-funny sites so you can visit them when you feel stressed.
Get out of the house: Being a couch potato indoors doesn't do much for your mental health or your frame of mind. Head over to Carlisle Sports Emporium to explore all there is to do and try in your area.
Act like a kid: Have you ever seen children who are playing seem stressed? Probably not. Acting like a kid and playing engages your imagination and lets you unwind. Head over to the arcade at Carlisle Sports Emporium and try our classic and new games when you need to turn back the clock.
Spend time with friends and family: Spending time with friends and family builds your social support system, which can help you feel better about yourself and your circumstances. Challenge friends and family to a game of mini golf or go-kart racing.
Try something new: Getting curious and expanding your horizons can help you expand your sense of what's possible. Trying something new and finding you're good at it can also give you a much-needed boost of confidence and a break from the routine which is stressing you out. Add some variety to your life by playing virtual reality games at Carlisle Sports Emporium or crashing through your tension by hitting baseballs.
Throw a party: A celebration of your accomplishments or your friends and family can be a great way to break up your routine. Just don't let the planning process add to your to-do list. At Carlisle Sports Emporium, We take care of all the details so your worries can melt away and you can focus on fun.
Reach Out to Carlisle Sports Emporium
Ready to put a smile on your face and let your anxiety drift away? Get moving and get creative at Carlisle Sports Emporium! Reach out to us to book an event today.