Kids' Birthday Party Themes
Kids' Birthday Party Themes
Kids love high-concept ideas — the more outrageous, improbable and over-the-top, the better for this group. Children enjoy the excitement of playing pretend, so it's no wonder why kids adore having a theme for their big day. Themed birthday parties give kids a chance to feel like a part of something near and dear to their hearts.
What types of themes should you consider? Here are six of the best birthday party themes you can use for children of all ages and interests at our Carlisle location.
1. Adventure
Does your child live for "Star Wars?" Are they the first ones in line for the latest movie in the Harry Potter universe? Is their room a shrine to Spider-Man or other superheroes? Then an adventure-themed party could be just the ticket.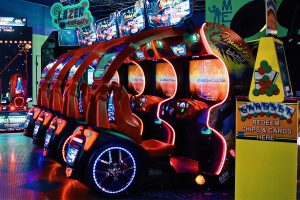 Our high-tech arcade features games that fit right into the adventure theme, including many starring familiar faces in entertainment, such as:
Mariokart/ Racing

Basketball/ Sports

Superheroes

Minions 
We also have many classic carnival games that can fit into the adventure theme when kids face off against each other to see who can earn the best score & win the most tickets.
2. Spy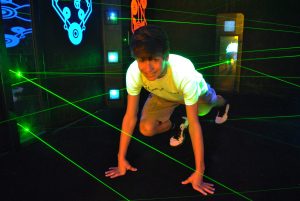 What child hasn't dreamed of becoming a spy? Throw your kids the ultimate spy themed party by throwing together a spy-style school for your party guests at Carlisle Sports Emporium. The impressive arcade feature, Lazer Frenzy, gives a lazer spy maze opportunity that mimics a true spy mission. Then, send the spies in training into our laser tag venue, which allows guests to "spy" on one as they tag the opposite team. 
3. Ninja
Kids love ninjas for their stealthiness and strength. Encourage your party guests to funnel their ninja skills into a game of laser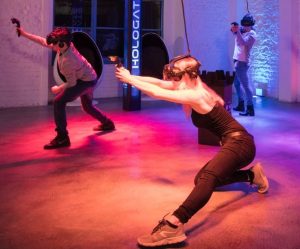 tag, one of our many arcade games such as Lazer Frenzy or in our Hologate virtual reality game, where you feel like you're part of an entirely different universe.
4. Sports
A sports-loving child will love our batting cages, mini-golf courses, laser tag, and our sports-themed arcade games. Get a little competitive and turn these events into contests — you may even want to organize your very own mini Olympics.
5. Roller Skating
Roller skating parties offer loads of fun, between soaring across the hardwood rink, to games, cake and music. Enjoy some of today's top hits, or make song requests as everyone enjoys gliding around our skating rink.
6. Go-kart Racing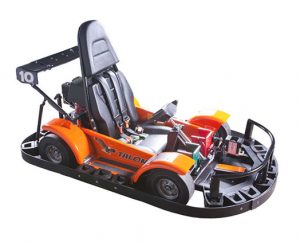 Kids who are NASCAR fanatics or just love the thrill of racing go-karts will enjoy a car racing-themed party. Send everyone to our go-kart track and watch them experience the joy of flying around in their own miniature cars. Our Indoor Talon Rookie go-karts make for a memorable experience, for kids between the heights of 45 and 57 inches. Or, bring the older kids to race our Grand Prix Go-karts. Then, keep the excitement alive with our arcade racing games, such as MarioKart, Cruis'n Blast & Super Bikes.
Carlisle Sports Emporium offers kids of all ages a fun-filled party, no matter which activities you choose. Whatever theme your child picks, it's easy to make it the best party ever at the Carlisle Sports Emporium! We can help you plan for your themed party — get in touch with us today to discuss the celebration.