Office Event Ideas for Late Summer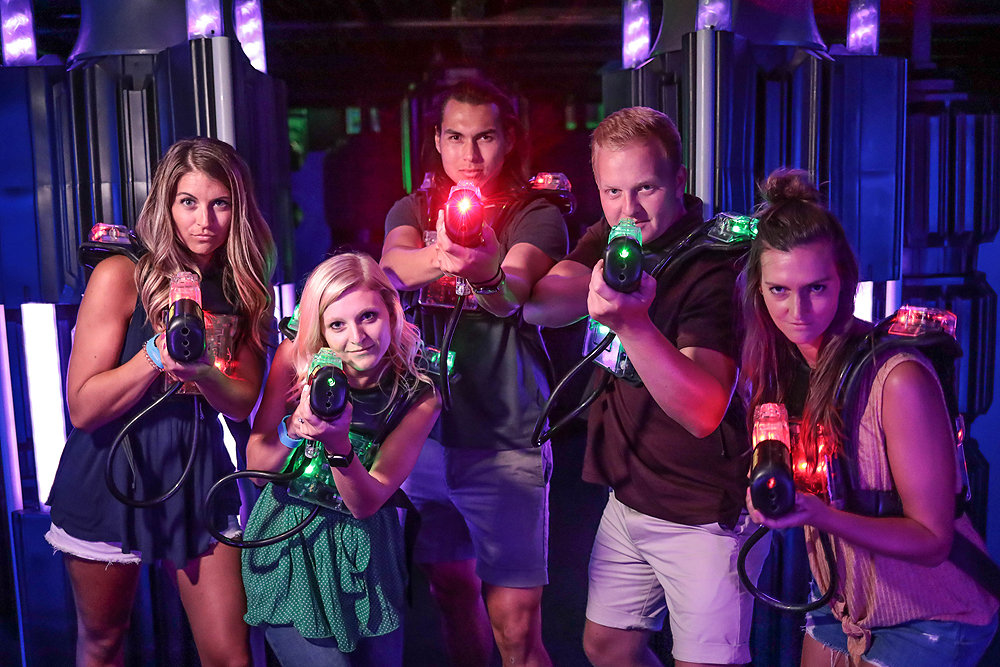 The end of summer can be a real bummer. But there's still time to have some fun with your team before the season ends.
If you want to have an unbelievably great time and to reward your team for all their hard work, you may be looking for unique late summer office event ideas. We can assure you — you've come to the right place! Here's a few novel ideas for a corporate summer party everyone will remember for all the right reasons.
Celebrate Your Own Corporate Holiday
Don't wait for the traditional holiday season to roll around to celebrate with your team. Instead, make your own corporate holiday and throw a party to commemorate it!
To come up with your own holiday, think about some unusual ones and put a spin on them. For example, National Workaholics Day is July 5th. Why not celebrate Anti-National Workaholics Day on the first Friday of every September? Or, put a spin on National Dog Day on August 26th and create a Support Dogs Everywhere Day. You can host a fun, fur-filled fundraiser to celebrate and support companion animals at a local shelter with your coworkers.
Host a Chili Cook-Off
The only thing better than enjoying a tasty bowl of chili as the air gets cooler is coming together to enjoy some yummy food with your team. Rather than hiring caterers, host a chili cook-off that will allow your employees to show off their amazing cooking skills.
To motivate people to participate, offer a prize for the winning team. The prize can simply be an extra paid vacation day or access to preferred parking spots for a set period of time.
Throw a Picnic
As summer winds down, many people want to spend as much time as possible outside before cold, wintry weather settles over the area. Encourage your employees to spend time outside by hosting a picnic and serving appetizing finger foods.
Carlisle Sports Emporium: The Perfect Location for a Corporate Summer Party
Whatever office summer party you plan, the site you choose will have a tremendous impact on its success. Luckily, Carlisle Sports Emporium is the perfect place to host all sorts of summer (or year-round!) office events.
Our indoor event spaces are wonderful for hosting fun and effective work parties and offers great team-building activities like laser tag and go-karting. For a private picnic event, host your party in our expansive outdoor pavilion area.
Planning an event like a happy hour? Many professionals are drawn to The Barn at Creek's Bend. Throw an upscale company dinner at the barn with a speaker, slideshow, and music. Then, add in some fun with various activities that will help your team bond and create lasting memories, such as arcade competitions, mini golf, and go-kart racing.
What are you waiting for? Book a corporate summer party with Carlisle Sports Emporium today!