Tour Group Activities
Tour Group Activities
Wondering where to host your next family reunion, club team outing, youth group function school lock-in or office staff party? Check out the Carlisle Sports Emporium! 
Fun for All Ages
If you have a large group and are looking for something to do, it can be hard to find activities to please everyone. Every member of your group has their own interests, and you want everyone to have a good time on the outing. The Carlisle Sports Emporium is a great place to bring a big group. With a variety of different activities, every member of your group is sure to have a great time.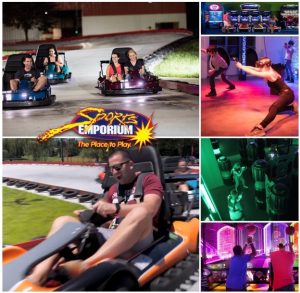 Kids and teens are always ready to try something new. They don't have the chance to try out lots of the activities that we offer, so they'll jump right into any activity you choose.
And these aren't just activities for kids. Even as an adult, you need to let loose and have fun every once in a while! Let out your inner kid on the go-kart track, challenge your friends to a round of mini golf or compete in a game of laser tag. If other things going on in your life are stressing you out, the Carlisle Sports Emporium will give you a break from your day-to-day worries and reinvigorate you.
Bringing your group here will strengthen the relationships between everyone who attends. A little friendly competition at some exciting activities or more mellow ones will create a great atmosphere your group will undoubtedly take with you even after you leave.
The Carlisle Sports Emporium operates year-round. Some locations may only be open seasonally, restricting your options during certain times of the year. You don't have that problem with the Carlisle Sports Emporium! Whether it's the summer or the winter and there are clear skies or pouring rain, you and your group will still have a great time.
We have a variety of spaces available for different entertainment options and group activities. Check out all the Carlisle Sports Emporium has to offer for groups of all occasions and sizes! Our large indoor meeting rooms, outdoor meeting spaces, two 18-hole mini golf courses, 2-tier laser tag arena, HOLOGATE virtual reality, indoor and outdoor go-kart tracks, 20,000 sq. ft. roller skating rink and 100+ arcade games make "The Place to Play" a perfect location for your next group outing.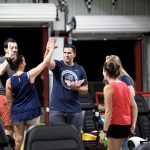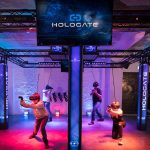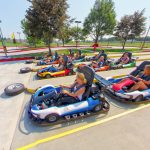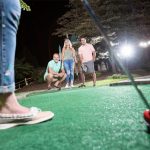 A Convenient Central PA Location
We are located off I-81, making the Carlisle Sports Emporium conveniently located near Harrisburg, Hershey, York, Gettysburg and Lancaster. In fact, we are within an hour of all of these towns. Wherever you are in Central PA, the Carlisle Sports Emporium is easily accessible. When travel isn't a big worry, you can focus more on what's important — having a great time with your group. Plus, our large parking lot can easily accommodate a tour or school bus.
With a great location and a number of awesome activities, what are you waiting for? We are ready to accommodate your group! Whatever your group needs, we can provide. Give us a call today at 717-258-4741 so we can best cater to your group. We specialize in parties for all occasions, bus and tour groups, track rentals and group functions.