Unique Mother's Day Celebration Ideas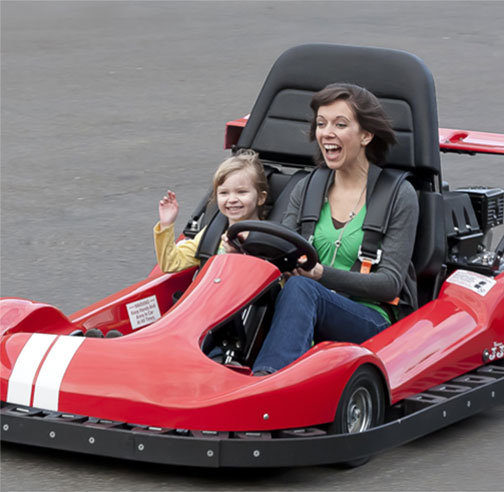 Have you treated mom to brunch or brought her flowers every Mother's Day for the past 10 years? This year, why not give her a real surprise by switching up your plans and trying a new activity. Here are seven excellent ideas that your whole family will enjoy doing with moms, grandmothers and great-grandmothers.
1. Give Mom a Lazy Day
Moms work hard all week taking care of the family. They appreciate time to relax without having to pack a lunch, change a diaper or drive to sports practice. Give mom the ultimate day of relaxation by encouraging her to sleep as late as she wants. When she awakes, meet her with breakfast in bed. Then present her with her Mother's Day gift, a basket of bubble bath supplies, and let her slip into a relaxing bath.
2. Enjoy a Group Yoga Class
Moms love indulging in their favorite activities with their families. Is the mom in your life a yogi? Have your whole family accompany her to a class at a studio. Many offer special Mother's Day events that include children. Mom's not into yoga? What other hobbies does she love? Whether it's birdwatching, reading or scrapbooking, your mom will adore doing it with you.
3. Take a Hike
The Carlisle area features dozens of excellent hiking paths, most of them easy for even young kids to do. You can check out several locations of the Appalachian Trail or climb a small ridge. Wherever you go, you will enjoy a sense of accomplishment when you reach the peak and get some fantastic pictures mom can post on social media when she brags about your amazing Mother's Day activity.
4. Head to a Minor League Game
There are a number of minor league squads around the Carlisle area, playing everything from soccer to baseball. Pick mom's favorite and head over early so you can grab lunch before the game starts.
5. Ride Bikes Around the Neighborhood
Outdoor activities offer a chance for exercise as well as family bonding time. Grab your helmets and head out on the road on your bikes. You can trek to a local park and bring along a picnic lunch.
6. Go to the Movies
Never have time to hit up the theater on busy weeknights? Take in a Sunday matinee. Let mom pick the film, of course, and treat her to whatever she wants from the snack bar. Afterward, take her out to dinner.
7. Play the Day Away at Carlisle Sports Emporium
From laser tag to miniature golf, we have enough activities to keep you occupied for hours. Challenge mom to a hitting contest in the batting cage or race her around the track in the go-karts. The laughs will continue all day as you relive exciting races or winning laser tag moves. You can even eat here to end the day.
Have a big group arriving to honor mom? Get in touch with us to learn more about our party packages.