Your Guide to Late Summer Events in Central PA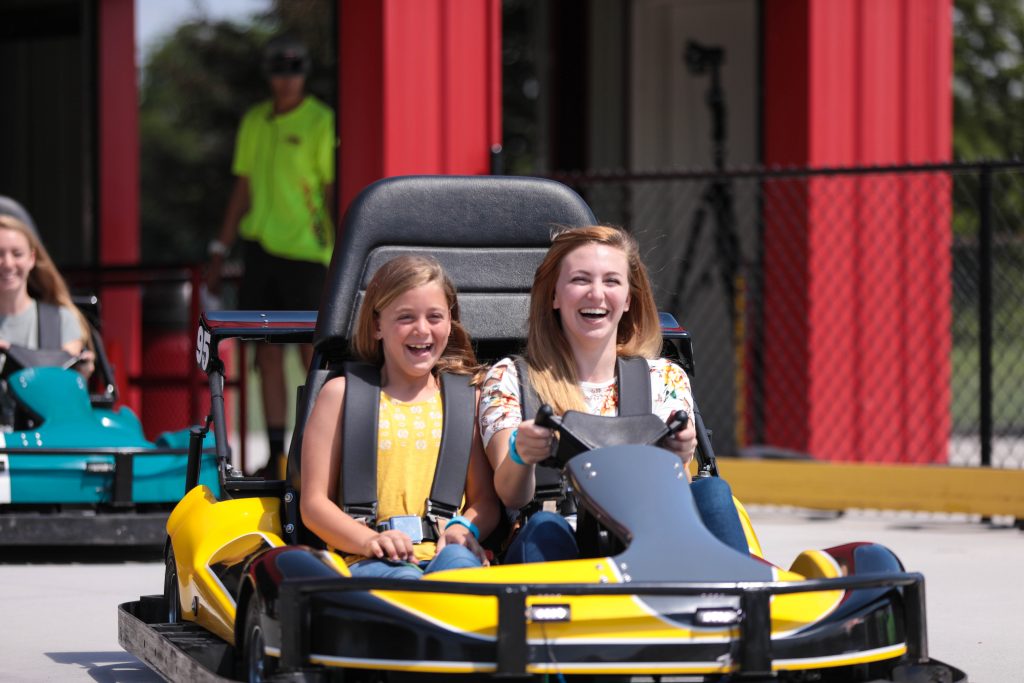 With summer winding down and school revving up, you might be looking for fun things to do in Central PA this time of year. Luckily, the region is home to both kid-friendly and adult-friendly events toward the end of summer every year. Here's a few of our favorites:
Dino Day
Hosted by the a couple of the local Children's Museums, Dino Day is ideal for kids ages four and up. During this event, kids make dinosaur fossils they can bring home with them. They also take part in a dino dig, create a custom dinosaur mask and look for tracks left by dinosaurs. Participating in this program is free with general admission to the museum.
Harrisburg Restaurant Week
If you enjoy trying new restaurants, you should put Harrisburg Restaurant week on your calendar. Discover all of the amazing meals Harrisburg has to offer at all of the Harrisburg restaurants you've been longing to experience. This event has grown into one of the largest dining events in Central Pennsylvania since starting in 2008.
Dinner on the River – The Pride of Susquehanna Riverboat
Spend an evening relaxing down the Susquehanna River on The Pride of the Susquehanna Riverboat. Enjoy a tasty 3-course dinner, while soaking in the breathtaking sites of Downtown Harrisburg, City Island and more with Dinner on the River. The elegant riverboat boasts unique beauty, live music, and offers heat/air conditioning for the comfort of their guests. Choose from a variety of entrée options and enjoy the cash bar while taking in the sights and sounds of this unique experience.
Gettysburg Wine & Music Festival
The annual Gettysburg Wine & Music Festival is one of the most popular Central PA summer events. Across two days, you'll have the chance to try hundreds of wines from Pennsylvania wineries. You can also listen to some great live music that will pair perfectly with the wine you sample.
Pennsylvania Renaissance Faire
The Pennsylvania Renaissance Faire takes place at Mount Hope Estate & Winery in Manheim, PA. This multi-week event includes many activities that are fun for young kids, senior citizens and everyone in between. Here are some of the events you'll want to catch when you attend the Pennsylvania Renaissance Faire:
Theatrical shows
Magical acts
Comedic performances
Live jousting matches
Local Apple Harvest Festivals
Gear up for upcoming fall traditions with one of the local Apple Harvest Festivals. Splurge on everything apple you could possibly image. Apple Festivals also include entertainment for all ages, including music, crafts, shopping, kids' activities, and more.
Or for those of you who enjoy a wine tasting event, mark your calendars for the Annual Fall Harvest Festival held at Armstrong Valley Vineyards. Indulge in shopping, music, fine wines and cheeses, ice cream, food trucks, as well as vineyard and cellar tours.
Enjoy Any Event at Carlisle Sports Emporium
Carlisle Sports Emporium is where you will find something to do all day, every day, all year long. Whether you want to enjoy a day of family fun or you're putting together a team-building event for your coworkers, our facility should be your go-to destination.
We are the ideal location for all sorts of private and corporate events, including:
Birthday parties
Anniversary parties
Reunions
Corporate meetings
Social and networking events
If you're looking for something to do in Central Pennsylvania, book an event with Carlisle Sports Emporium today!